×
The cloud computing market has grown at an accelerated rate in the last few years. It is nothing but on-demand delivery of IT resources over the internet. The services enable the organizations to run their websites effectively over the world wide web without any need of purchasing the expensive servers and other resources. The cloud computing service providers permit organizations to take their servers on rent on an hourly basis as per their needs and operate their websites freely without having to worry about the costs involved in purchasing the resources.
Shifting to the cloud is an excellent way to become more active in the rapidly changing market as well as enhancing operational capability. When we talk about the cloud computing service providers, we come across a number of names of which the two that cannot be overlooked are – Amazon Web Services and Oracle Cloud. Let us discuss both of them in detail
Amazon Web Services
Amazon Web Services (AWS) is a secure cloud service platform and a subsidiary of eCommerce giant Amazon.com. The company is intended to provide cloud computing services to individuals, companies, and government bodies. The company entered the market long back in 2006 when no other company was providing the cloud computing services and since then it has shielded more than 70% market share of the cloud computing business.
AWS is one of the most widespread cloud platforms present on the globe currently and is already adopted by millions of individuals to empower their applications. Netflix, Adobe, Airbnb, and Kelloggs' are some of the most prominent companies making use of AWS.
The annual revenue of Amazon Web services until the end of the year 2019 is $35.026 million that shows the elevations where the company has reached. Get your website data stored and access through AWS with Indylogix Solutions!
Some of the most prominent products and services offered by AWS include – computing, storage, developer tools, CDN, security, migration tools, and so on. AWS also facilitates backing for the latest technologies such as IoT, machine learning, etc.
Pros Of AWS
AWS provides the highest range of functionalities as compared to its competitors.

AWS provides support for both those who want to accomplish some business processes with the help of cloud as well as those who want to migrate their existing data centres to the cloud.

It provides awesome multilingual customer support.

It ensures the security of your data to a great extent.

AWS cloud computing enables users to save a hell of money required to establish and maintain on-premises infrastructure for storing and managing the data.
Cons Of AWS
One of the most prominent drawbacks of utilizing AWS is its high pricing.

The implementation of the services requires a great level of expertise.

With AWS, you are likely to face database compatibility issues very often.
Oracle Cloud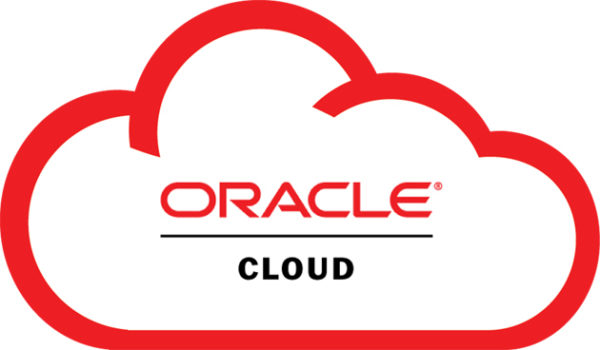 Oracle Cloud is yet another prominent cloud computing service provider leading the market at the present date. It is a combination of SaaS, PaaS, DaaS, and IaaS facilities.
Oracle Cloud is not as old in the market as AWS is, however, it is giving tough competition to AWS. The infrastructure is specifically created for organizations requiring easier and high-quality cloud migration for their applications with minimal costs.
The key products and services offered by Oracle Cloud include business analytics, data integration and management, content management, application development, and so on. Let us configure your website in Oracle Cloud with ease!
Pros Of Oracle Cloud
Oracle Cloud provides a more user-friendly environment as compared to Amazon Web Services.

The pricings offered by Oracle Cloud are very fair as compared to AWS, hence, competent with low budgets.

Oracle Cloud provides unified offerings of apps, middleware, and database in one place, hence facilitating clients to get a combined solution at once.

Oracle Cloud provides an excellent level of customizations to its customers so that they can better match their individual requirements.
Cons Of Oracle Cloud
Requires more investment as compared to AWS.

Oracle Cloud lacks in providing adequate .net support.

Not suitable for small to medium-sized companies requiring simple functionalities.
[table id=3 /]
AWS v/s Oracle Cloud – What To Choose?
Looking at the above details and comparison we can conclude that both AWS and Oracle Cloud have their own set of features, both of them have their own pros and cons. Hence, making a choice between the two purely depends on the size of your business as well as its specific needs.
Although AWS is leading the market for a long time now, Oracle Cloud to has a lot of offerings that you can leverage to run your business smoothly and efficiently. Oracle is trying its level best to become the cloud marketing leader in the coming years however it has a long way to go.
Meanwhile, if you have any more opinions to share on this, your comments will always be welcomed! Get in touch with us for further information!